Hannah Byrnes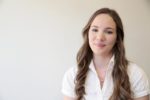 Property Officer
After finishing school Hannah possessed a strong desire towards Property Management as her chosen career.

Hannah was employed by Elders as a Receptionist where she showed capability, motivation and initiative towards her role as Receptionist and also towards her fellow work colleagues.

Working alongside an experienced and hardworking Property Manager with good sound knowledge of Landlords and Tenants there was an easy attraction towards the position of a Leasing Officer as she could visualise the experience and knowledge that she was going to gain to enable her own career in Property Management.

Since starting her role as a Leasing Officer, Hannah has been quick and keen to learn the very basics enabling her to expand her knowledge in a very short period of time.

Hannah enjoys the daily interaction with Landlords and Tenants and looks forward to expanding her knowledge in all areas of Property Management to be the best she can be.
02 4732 5055
02 4732 5588
0490 372 043