Jessica Saliba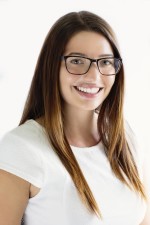 Sales Associate
Jessica has recently started her career in real estate, working alongside a highly experienced and efficient property management team.

After completing her high school certificate it became apparent to Jessica her wish was to pursue a career in the industry with a well known and fast growing that will give her the opportunity to excel in her chosen field.

Jessica is a naturally motivated and goal driven person and she gains satisfaction when working to the best of her ability to achieve a positive relationship with her landlords and tenants.

Over the coming years Jessica hopes her determination and professionalism in all dealings allows her to become a reputable and highly effective Property Manager with long term pleased clients. Feel free to contact Jessica for any of your property management needs.
02 4732 5055
02 4732 5588
0426 969 543