Joey Lustri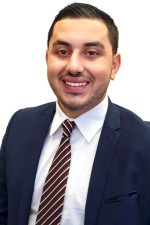 Licensee In Charge
Joey has wanted nothing more in his life then to work in Real Estate. With his local area knowledge combined with a passion and motivation for Real Estate, Joey has become a pleasure to deal with and his clients have always felt like they've made the right decision to choose Joey.

His dynamic nature brings a fresh and exciting approach to selling homes.

Joey is a high achiever at Elders Real Estate, Joey has finished in the 10 Agents for Elders NSW/ACT for the last 2 years.

6 Star Service for his client's and achieving the dreams they thought wouldn't come true so they can move onto the next exciting part of life is something Joey truly enjoys. With over 7 years in the industry he has had the pleasure of servicing hundreds of clients.

Joey is at the peak of his powers and has proved on numerous occasions he has what it takes to exceed his client's expectations.

Joey is the 'go to man' for residents when it comes to their Real Estate needs. So whether you are buying or selling Joey is ready to help you today.
024732 5055
02 4732 5588
0431 745 664