Kylie Sexton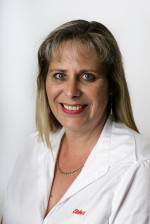 Principal / Administration
Kylie has an important role within the office and tends to all Office Administration. She and her husband Damian (Director) have lived locally for over 30 years and have 3 beautiful children together.
With over 12 years in Retail Sales and 10 years as Support Staff for another Real Estate Agency Kylie is extremely organised and pays great attention to detail. Whilst her role here is behind the scenes Kylie keeps everything in the office running smoothly day to day and contributes greatly to the overall success of the business.
Working closely with all our Agents and Representatives, Kylie offers support and a friendly work environment.
You can be rest assured and comfortable knowing whatever Kylie is handling for you will be done with the upmost care and detail leaving our clients feeling relaxed and in safe hands.
Kylie is enjoying watching the business grow and is the back bone of our team!
02 4732 5055
02 4732 5588